The 2023 Subaru Love Promise Customer and Community Commitment Award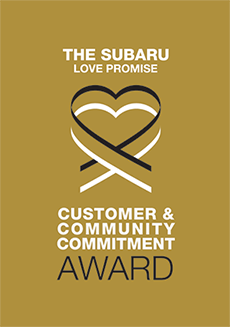 We've been nationally recognized for our dedication to our customers, our community, and the Subaru Love Promise.
We're honored to receive the 2023 Subaru Love Promise Customer and Community Commitment Award. This award nationally recognizes elite Subaru retailers who provide an exceptional customer experience at every interaction with Subaru. These retailers have also demonstrated an outstanding commitment to supporting passions and causes in their local communities in important areas such as the environment, community, health, education, and pets.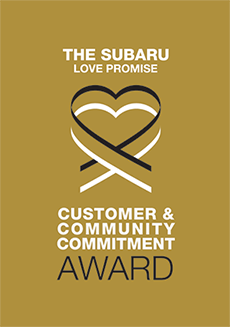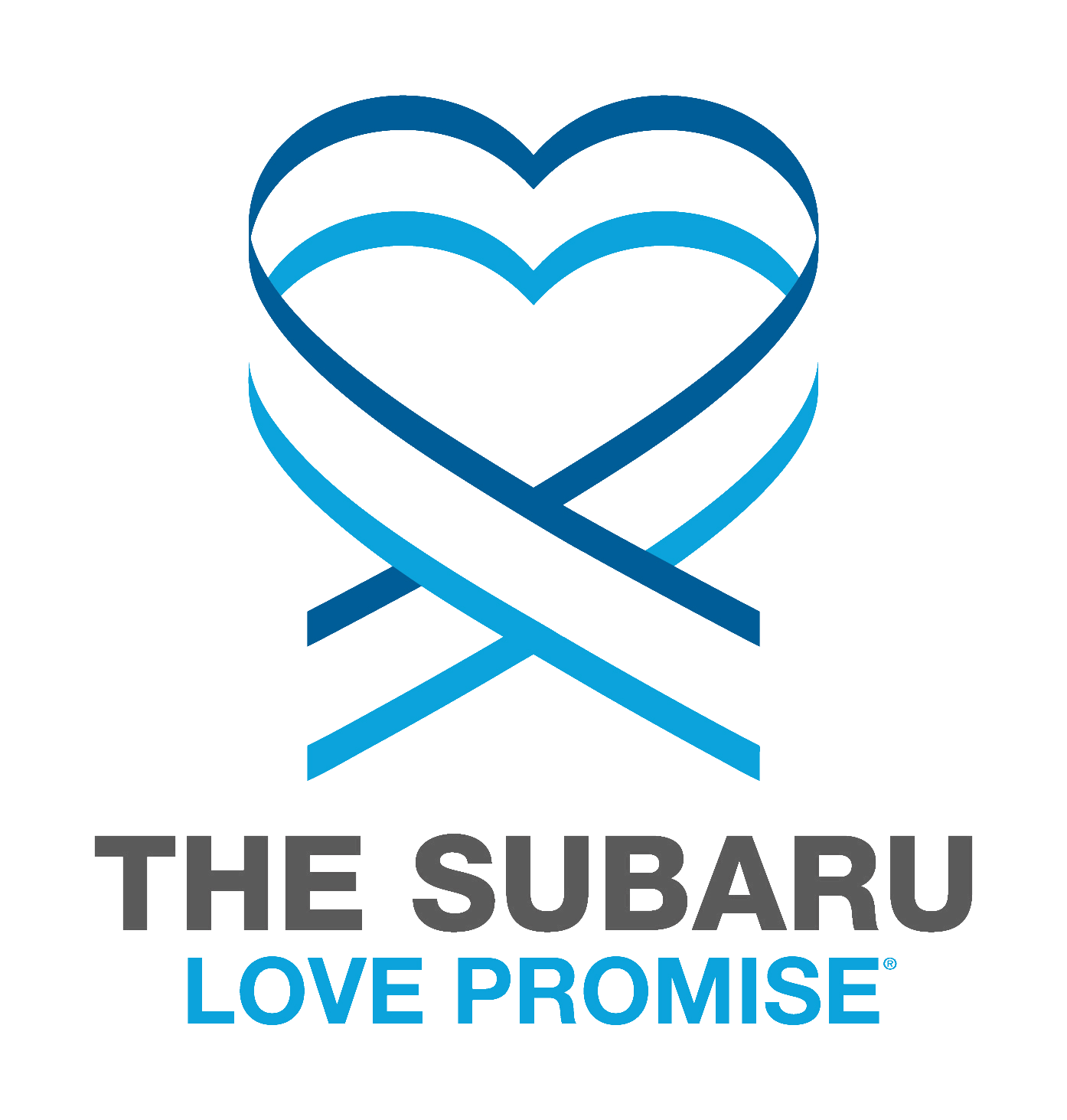 What is the Subaru Love Promise?
Subaru and our retailers believe in making the world a better place and the Subaru Love Promise is our vision of respecting all people. This is our commitment to show love and respect to our customers and to work to make a positive impact in the world.
How is Ourisman Subaru Waldorf dedicated locally to the Love Promise?
Our Love Promise can be seen in various partnerships with local charities and non-profits. We're grateful for the opportunity, not only to be a part of our community, but to serve it as well.
Last Chance Animal Rescue
The Leukemia & Lymphoma Society MD Chapter
Love Promise Stories from Ourisman Subaru Waldorf
Subaru and Ourisman Subaru Waldorf believe in making a positive impact on the communities in which we live and work. We uphold that belief through our Love Promise Community Commitment. Every month, we select inspiring stories from customers and partners from around our area who strive to support our collective commitment and feature them here
My first Subaru - Kelli B
Lamarr contacted us when we were looking for a Subaru, I was not sure what I wanted but I fell in love with it and the color. He told us if we wanted to come check it out he would come in on his day off (Christmas Eve). We came the next day and he was there and ready to show us the car. It was about 11 degrees out and he had it ready and warm for me to test drive. It was the smoothest car I have ever drove and just perfect for me. Lamarr, Amanda and Mr. Brown in finance were all amazing and so helpful! I felt valued and respected and that is what made me buy my first Subaru!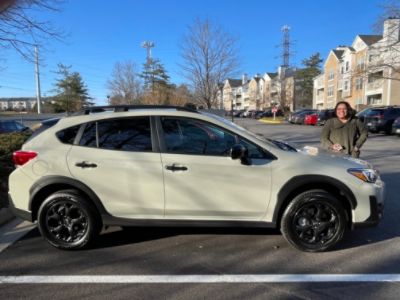 ---
Pet adoption - Steve P
Ourisman Subaru of Waldorf hosted a pet adaption with Last Chance Rescue at the end of October. Not only did I find a puppy that needed a good home. Ourisman also covered the cost of the adoption. All I had to do was pick up my puppy and take him to a loving home. That to me is a love promise. They help me complete my family. Already had the wife and two kids. Now we've got the missing piece. Thank you so much.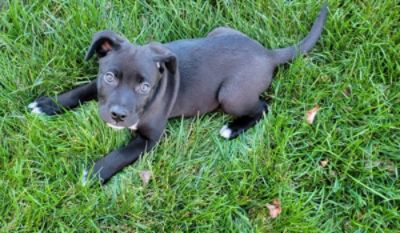 ---
I have a Sweet Puppy - LaTonya W
Ourisman Subaru Waldorf has blessed my life by helping me adopt a sweet puppy. The experience was wonderful, they took care of everything the puppy needed, She got all her shots, was spayed, chipped and they took care of the adoption fee along with toys! Thank you Ourisman Subaru Waldorf.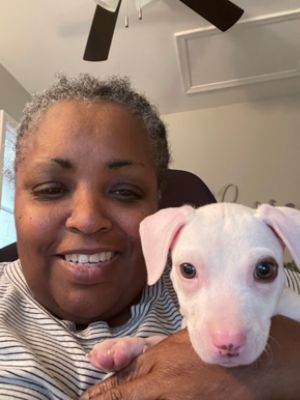 ---
Above and Beyond - James S
I wanted to purchase locally from Ourisman and they made that happen, they left no stone unturned. These guys are terrific, I highly recommend giving them a chance if you're in the market for new or pre owned. Keep up the great job.👍🏽👍🏽👍🏽👍🏽👍🏽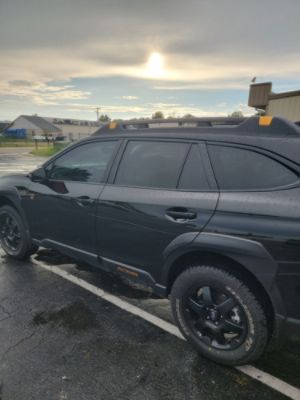 ---
Finally a new car! - Meagan K
As a school teacher I'm used to being frugal with my spending and searching for the best deals. I had my eye on the 2022 Subaru Outback for some time. I loved everything about the Autumn green color and beige interior. After 13 years teaching, I thought it was time I deserved an upgrade to a safe and comfortable car with all the bells and whistles. I was hesitant because I knew I had a budget to stick to but from the moment we were greeted by Michael in the parking lot, I had a positive feeling. Michael was so patient and answered my numerous questions again and again. Once it came time to talk numbers, every employee was respectful, listened to my story, and truly did their best to help me get the car I loved, for a monthly payment I could actually afford. I am so grateful to the team at Ourisman Subaru, especially Michael, Meagan, and Amanda who made my entire experience so delightful.
---
Our son's first car - Jill D
Waldorf Subaru was outstanding with our purchase of a 2022 WRX, for our newly licensed teenage driver. We wanted a Subaru, because of the safety rating and reputation for being such reliable vehicles. Everyone at the dealership was absolutely amazing. We were treated like family. Special thank you to sales & finance for being so knowledgeable. Also, the Sales Manager for going above and beyond and having the new car driven to our house (the boy couldn't drive without an adult) and we had my car with us. Amanda got us all home with the new car. What a great experience this has been for our family. From high school to college this vehicle is perfect. All the best, Jill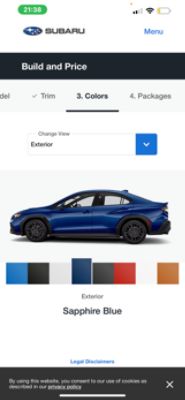 ---
Ourisman Subaru Making a Difference...One Pet at a Time!!! - Amanda S
The entire Team at Ourisman Subaru was happy to present our Share the Love Contribution to the Rescue Angels of Southern Maryland on Wednesday, June1st.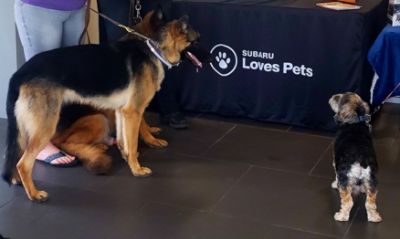 ---
Ourisman Subaru Loves to Care Chesapeake Potomac Regional Cancer Center - Amanda S
On Wednesday, June 1st, members of the Ourisman Subaru team delivered boxes of cuddly-soft blankets for patients undergoing treatment at the Chesapeake Potomac Regional Cancer Center in Waldorf, Maryland. Melissa Barnes, Director at CPRCC joined us to receive the blanket delivery!
---
Subaru for the win! - Emanuel V
My wife was in need of a new car and we started the day at a Toyota dealership near our home. They had two cars and the rest were already sold so we had no luck at our first stop. We ended up going to the Toyota dealer in Waldorf, MD and they seemed very nice. Until they came back and told us that our current car transmission was shot. That was a lie. Upon hearing the lie, I told my wife it's time to go because we don't want to do business with someone who is going to lie to our face. We take very good care of our cars and they were going to give 5k less than what is was worth on a lie and make it seem like they were doing us a favor. I already own a Subaru and wanted my wife to buy a Subaru. So we drive down the road about a mile away and arrive at the Waldorf, MD Subaru. The sales person Moe Thiam was awesome and very kind. He did not know what just had happened 15 minutes ago. They check out our car and what do you know, the car works just fine! So he could tell we were upset and did his best to get us into a car we needed. He was awesome to work with and I am beaming that my wife is going to get a Subaru. The whole team at the Waldorf Subaru was awesome. Moe Thiam the salesman was great, David Brown was a pleasure to work with and Amanda Sisk made sure we were getting what we needed. The whole team did an outstanding job. I love Subarus and I used to only get my Subaru in Annapolis because they were great. But after dealing with the Waldorf, MD Subaru, I got a new Subaru dealership that is my go to!!! We started off going to Toyota dealers but we should of just went to a Subaru dealership. Subaru comes in for the WIN!!!
---
Ourisman Subaru Waldorf Cares for our Community - Rescue A
We at Rescue Angels of Southern Maryland want to send our heartfelt thanks and appreciation to Ourisman Subaru Waldorf for selecting us to be one of their Share the Love Event showcased charities. Subaru and Ourisman Subaru Waldorf believe in making a positive impact on the communities in which we live and work. Rescue Angels of Southern Maryland has the same belief to make a positive impact on our community by way of dog and cat rescue and adoption.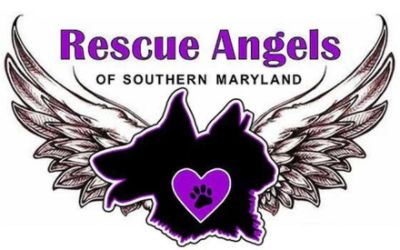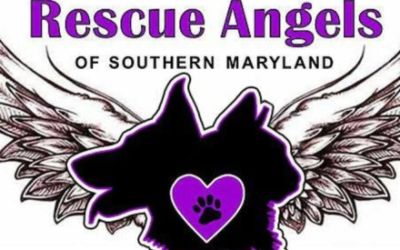 ---