The 2022 Subaru Love Promise Community Commitment Award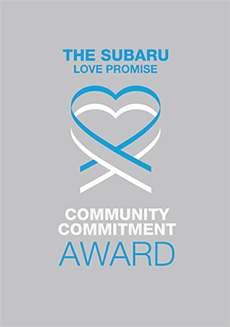 We've been nationally recognized for our dedication to our community and the Subaru Love Promise.
We're honored to receive the 2022 Subaru Love Promise Community Commitment Award. This award nationally recognizes Subaru retailers who are making the world a better place while demonstrating an outstanding commitment to supporting passions and causes in local communities. These efforts are focused in important areas such as the environment, community, health, education, and pets.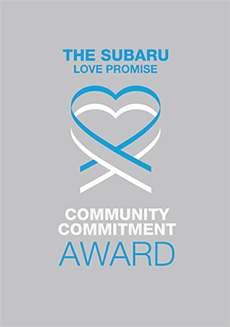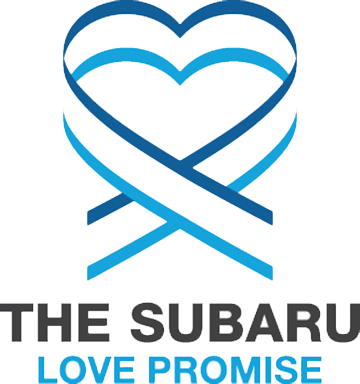 What is the Subaru Love Promise?
Subaru and our retailers believe in making the world a better place and the Subaru Love Promise is our vision of respecting all people. This is our commitment to show love and respect to our customers and to work to make a positive impact in the world.
How is Ourisman Subaru Waldorf dedicated locally to the Love Promise?
Our Love Promise can be seen in various partnerships with local charities and non-profits. We're grateful for the opportunity, not only to be a part of our community, but to serve it as well.
Last Chance Animal Rescue
The Leukemia & Lymphoma Society MD Chapter
Love Promise Stories from Ourisman Subaru Waldorf
Subaru and Ourisman Subaru Waldorf believe in making a positive impact on the communities in which we live and work. We uphold that belief through our Love Promise Community Commitment. Every month, we select inspiring stories from customers and partners from around our area who strive to support our collective commitment and feature them here
Ourisman Subaru Waldorf Cares for our Community - Rescue A
We at Rescue Angels of Southern Maryland want to send our heartfelt thanks and appreciation to Ourisman Subaru Waldorf for selecting us to be one of their Share the Love Event showcased charities. Subaru and Ourisman Subaru Waldorf believe in making a positive impact on the communities in which we live and work. Rescue Angels of Southern Maryland has the same belief to make a positive impact on our community by way of dog and cat rescue and adoption.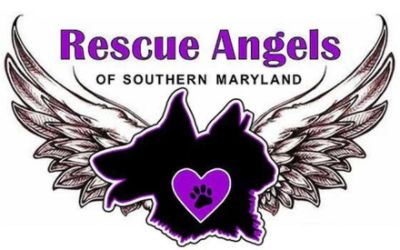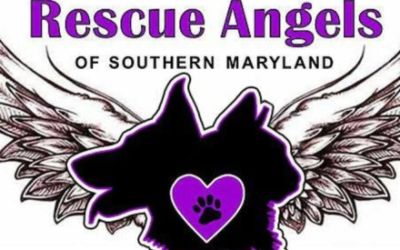 ---
Our Ace of Hearts - Michelle M
My husband and I have an older German Shepherd named Tara and have considered adopting another companion dog for her and for us to help ease our pain when Tara leaves this world. A friend of mine has a wonderful rescue group called Rescue Angels of Southern Maryland and I have been watching her adoption page for the right dog for us. I saw Ace who participated in your Subaru Loves Pets Adoption Day and immediately fell in love with him. Not only was he a handsome guy but he was well behaved too. We have purchased Subaru vehicles in the past and always loved the support they give each year to rescues during their Subaru Loves Pets campaign. If it wasn't for the Subaru Adoption Day, I may not have ever met Ace. We have officially adopted Ace and he has added so much love and laughter to our lives with his silly antics and charm. Ace won over our hearts and our old girl Tara's heart too. Rescue Angels rescued Ace from Prince George's Animal Shelter and enrolled him in a basic training program. We are completing his training and he continues to impress us each and every day. Thank you Ourisman Subaru of Waldorf and Rescue Angels of Southern Maryland for our handsome boy. The attached picture was taken of Ace at the adoption event. Michelle Moore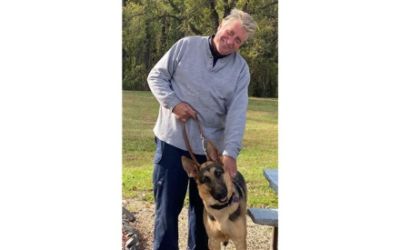 ---
Halo- a little kitten trained to sit, shake, dance - Dominique H
My name is Dominique and I'm a Subaru Impreza driver since 2014. It has served me well throughout 3 interstate moves, different travel ICU RN assignments during this pandemic, commuting to Graduate school, and more recently, taking a kitten home to change our lives. I had recently lost my shadow, a little black cat named Willow in August and was so heart broken and wrecked over it. After some time had passed, I reached out to Rescue Angels of Southern Maryland about a baby-faced black kitten with a loud purr needing a home. They helped arrange a meeting with Halo, and it was love at first sight. Rescue angels of southern Maryland helped arrange her pre-adoption healthcare for me and assured me that I wasn't wrong to be willing to open my heart to another kitty who needed some TLC. They made me feel excited about having this little runt when I was still grieving a difficult loss, in addition to human losses I endured in a volume i had never experienced prior to the pandemic. Three months later, I've taught little halo to sit, shake, and dance. She is such a little lovergirl and I couldn't have been more easily swayed to save her, it's like she fell into my lap(literally) when I needed it most. And, she looks quite cute in the Subaru whenever we decide to hit Petco on the leash. xoxo Thank you Rescue Angels of Southern Maryland for the work you do for the underserved furbabies we call family!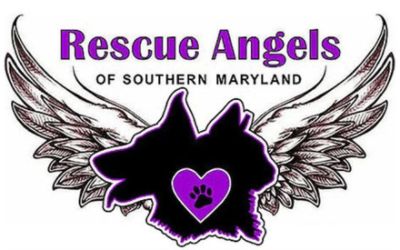 ---
Rescue Angels saves the life of diabetic cat - David P
I wanted to share the story of precious little Phoebe who I adopted from Rescue Angels of Southern Maryland in August. Phoebe was surrendered to a kill shelter in Baltimore this spring. She was older (about 10 years old) and diabetic as a result of not being well cared for by her previous owner. The shelter was going to euthanize her because she'd be so hard to place. Rescue Angels learned of Phoebe and wanted to take her in to save her life. They put her on a proper diet and cared for her diabetes. However, it took months to find a home for Phoebe. Older cats with a history of medical issues are hard to place. Still Rescue Angels of Southern Maryland took care of Phoebe for several months. But it wasn't until I came along and wanted to find a replacement for a cat I lost to diabetes in May 2010 that Phoebe had a potential home. I adopted her in August, and after some time to adjust to her new forever home, Phoebe is thriving. She has since gone into diabetic remission and is in great health because of Rescue Angels. Thank you, Ourisman Subaru of Waldorf, for your support of local charities like Rescue Angels. Because of your support, they are able to help countless animals like Phoebe and find them good, caring homes.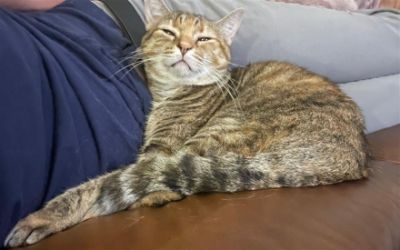 ---
Einstein sent an angel to heal our hearts - Jennifer T
We tragically lost our cat Einstein to cancer in February and have been so broken-hearted since. A litter of sick cats were helped by Rescue Angels of Southern Maryland. They all tested positive for a fatal disease called panleukopenia. Sadly, only one survived. I fell in love with the sole survivor. I was trying not to. I had planned to take care of him until he was well. He instead reminded me so much of Einstein, and his happy energy just reeled us in. He seemed to be so thankful to be alive. He made me smile and laugh, and I felt closer to Einstein. This little guy's spirit was so much like Einstein's, and he reminded me of when we rescued Einstein as a kitten. I feel Einstein sent Shokosuggi to us, to heal our broken hearts and to let us know it's ok to move on and love another that needs us. We appreciate the Subaru Loves Pets initiative to help wonderful animal rescue organizations such as Rescue Angels of Southern Maryland to be recognized for the amazing, hard work that they do, and how much happiness they bring to people by way of pet adoption.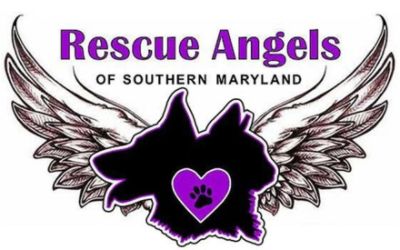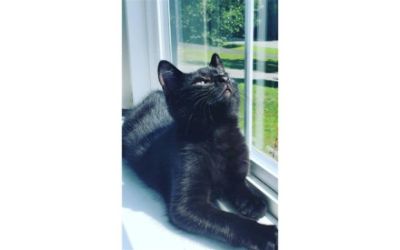 ---
Knowledgeable Steve Page in Service - Bruce N
I had my Subaru into your dealership for service yesterday. I would like to acknowledge Steve Page for his professionalism, knowledge and sincere caring for each of your customers. Several times during my stay he came in to let me know what was being done and when I could expect to get my car. I noticed that he treated every person in the waiting room in a similar manner. When I got my car, I mentioned that I was having problems getting the maps from my phone to show up on my dash screen. Steve was knowledgeable about my problem and then spent a considerable amount of time working to resolve the issue. Throughout trying to resolve the problem, Steve explained what he was doing and why. It turned out to be a phone problem, not a car problem. I was very impressed with his knowledge and willingness to go the extra mile to take care of your customers. You have an excellent and exceptional employee in Steve Page. I hope he is there to greet me every time I return for service. Sincerely, Bruce Newell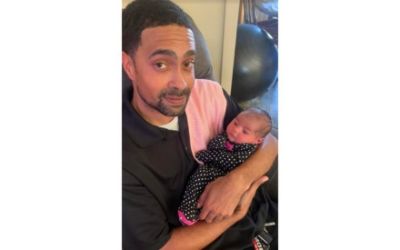 ---
We love cats and we love Subaru! - Nancy M
We purchased our Subaru Outback from Ourisman Subaru Waldorf and we love our new vehicle! We were also very happy to find out that there was a wonderful program called Subaru Loves Pets that donates to and helps local animal rescues. I am a veterinarian and support animal rescue. I assist many local rescues and chose the donation from my car purchase to go to Rescue Angels of Southern Maryland. Thank you for offering such an amazing program and helping our local homeless animals and the rescues that help them! Dr. Nancy McGuire, DVM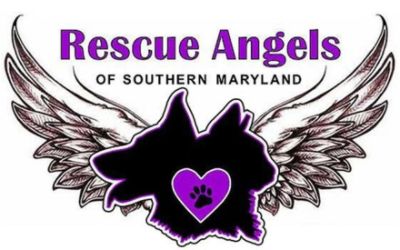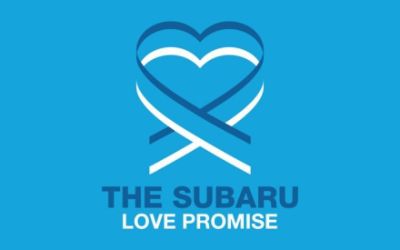 ---
Thank you to Ourisman Subaru Waldorf! - Jennifer T
We at Rescue Angels of Southern Maryland are very appreciative of the nomination of our supporters and the partnership we have with Ourisman Subaru Waldorf to make a difference in homeless animals' lives. Through the Subaru Love Promise, we are able to work together to help educate our community on animal rescue and the benefits of pet ownership, and also promote Subaru vehicle ownership. One of our volunteers quickly went to Ourisman Subaru Waldorf to purchase their new Outback once they learned of our partnership. Thank you, and we encourage all of you to adopt, foster, donate, and volunteer! We also encourage you to check out Ourisman Subaru Waldorf and know that your purchase will also help homeless animals and the rescues that save their lives.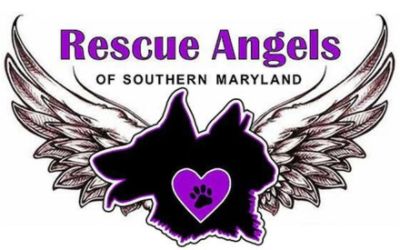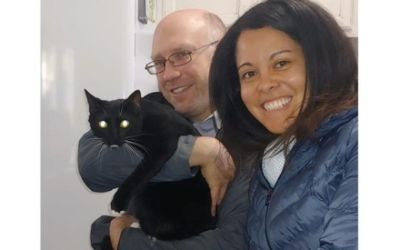 ---
Love my 2019 Outback - Mala T
I bought an Outback wagon from Ourisman because I wanted a reliable vehicle to transport cats in traps. I have partnered with Rescue Angels to place feral cats in good barn homes. I am so happy Ourisman supports local causes that rescue feral cats, like Rescue Angels of Southern Maryland.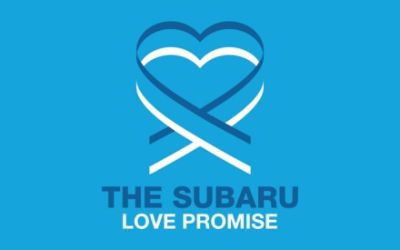 ---
Exceptional personal service - Sally R
I was in the middle of having my Forrester serviced, when I got a call that my nephew had unexpectedly passed away. The Waldorf Subaru service team finished my vehicle in no time, so I could rush to my brother's side. So uplifting to have businesses that care about customers as people.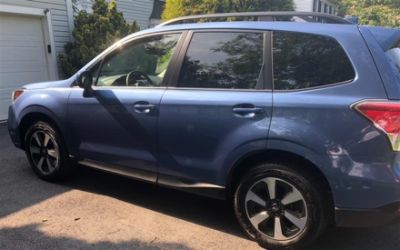 ---